Get to know the people behind Bubble Yoga!
As teachers, we thrive to share our love of yoga in a safe & open-minded environment. Our background & experiences bring a mix of influences, languages & styles of yoga so you can find the practice that best suits your needs!
As a Community, we are deeply attached to the idea(l) that EVERY-BODY should have access to Yoga, regardless of age, sex, background, skin colour, religion, body shape, physical capacity or revenue category.
Hi there! My name is Anne & until 2015 I occupied my days in the corporate world as an international marketing executive. I was virtually hooked on my email feed and would always carry my passport in my handbag, ready to catch a flight.
But then – after years flirting with the idea of "doing something else"– I decided to take action. That is how you end up reading these words right now!
IN A FEW WORDS
Yoga Teacher – Student for Life – Paragliding Pilot – Mountain Lover – People Hugger – Peace Warrior – Music Junkie – World Traveller – Proclaimed Patagoniac – Essential Oils Nerd – Bubble Bird #1 – French by roots – Aussie by tribe – Swiss by heart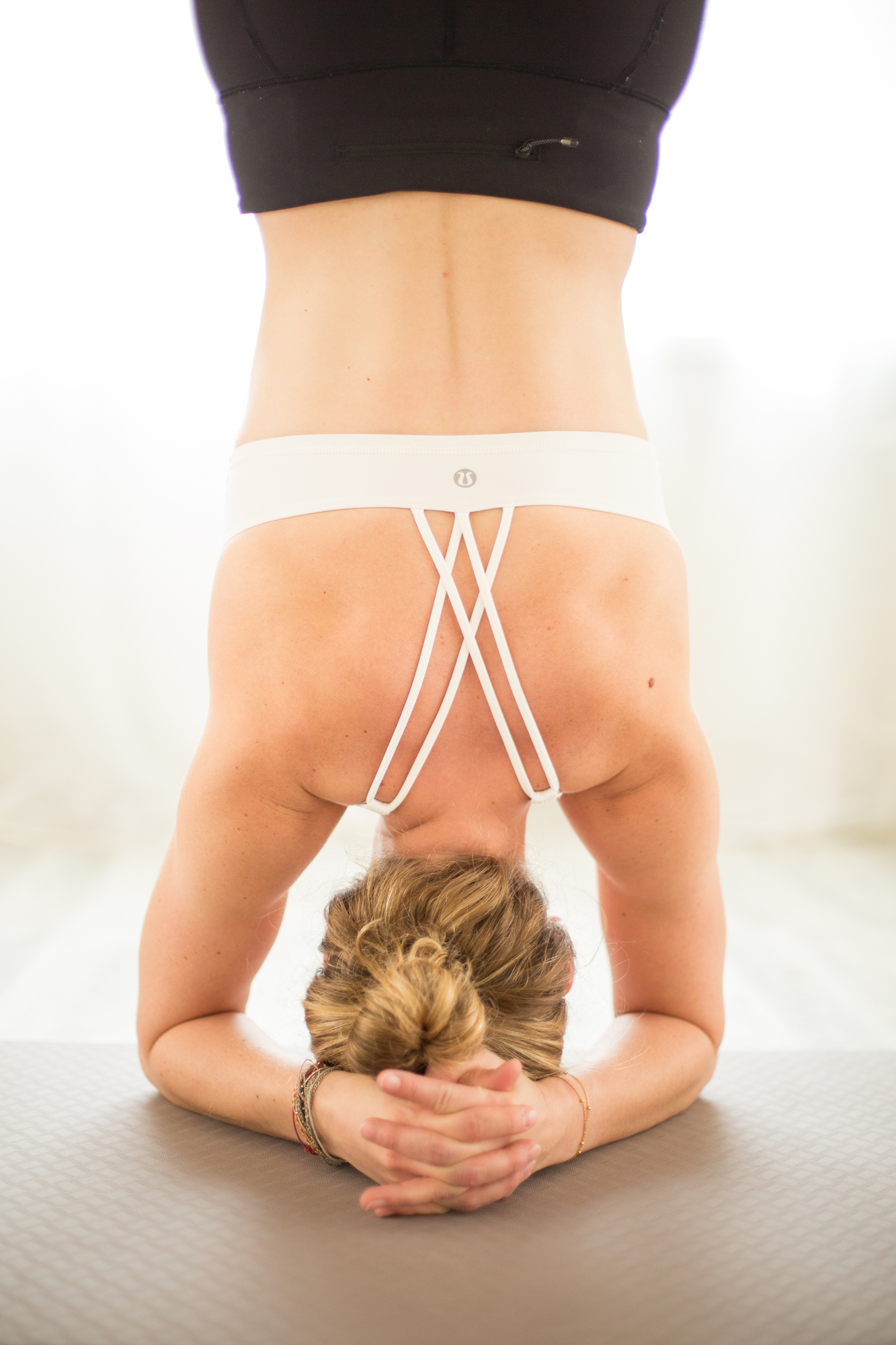 IN A FEW MORE WORDS
I was born & raised close to Paris, and despite having my Mum & my Grandma practicing yoga for more than 10 years, it is only in 2011 that I walked into my first Ashtanga Yoga class. At the time I was constantly travelling around the world for work so there was little time for a regular practice but a seed was planted. It is when I moved to Australia shortly after that yoga became part of my lifestyle, a key element to balance my demanding corporate job with my personal life as well as a unique place to connect with a wonderful community.
As more clarity & truth appeared about the misalignments in my life & career and I realised that my idea of 'Success' was different than the one celebrated in the world I was in, I took a leap of faith, dropped out of the Corporate World, moved to Switzerland & decided to dedicate myself to sharing my passion for yoga! In April 2016, Bubble Yoga was born.
Practicing & teaching yoga is reconnecting with what it is to learn & grow – every single day. I was evolving in a world of repetition, strategies & frustration; Yoga brought me back to a place of constant exploration & inspiration.
BACKGROUND & TEACHING STYLE
My classes are a combination of all the influences I have received over the years!
I completed my 200H Hatha Teacher Training at Sanapurna Ayurveda & Yoga in Zürich under the guidance of Poonam Stecher Sharma, Sanjeev Banot & Mélanie Huser. It is my pleasure to be part of the Sanapurna family today, offering weekly classes, regular workshops & assisting the Teacher Training program in this beautiful studio.
Over the years I have also been fortunate to attend trainings with Mark Stephens, Simon Park, Maty Ezraty or Shiva Rea, mixing alignment-focused & traditional practices with progressive & strong fluid flows.
I am currently completing my Advanced Teacher Training under the guidance of Tiffany Cruikshank of Yoga Medicine.
As a paragliding pilot, outdoor sports enthusiast & mountains lover, my classes are deeply connected to the Elements & focused on how the way we move & breathe on our mat can translate into our everyday actions.
I hope to inspire my students to believe in their own capacity to grow & know themselves. I encourage them to be grateful for their successes and playful with their challenges. I like to assist them in their posture so they can move freely with their breath.
Hi, I am Dimitrij, a 35 year old Yoga teacher, event manager and sport enthusiast. I graduated in India as a yoga teacher in January 2017 and was teaching in Amsterdam since then. As I am back in St. Gallen, I have the great chance to teach at Bubble Yoga and share my love to Yoga with you.
IN A FEW WORDS
(Coming soon)
IN A FEW MORE WORDS
When I moved to Amsterdam last year, I wanted to have a radical change in my life with more self love and more connection to my body. A new universe opened up for me. I practiced Yoga years before my Yoga teacher education, but with the teacher training in could really dip into this nourishing life philosophy. I appreciate so many aspects of Yoga: the self awareness, the acceptance of my state of mind, the strength I build because of the crazy arm balances and hundreds of sun salutations. I love the benefits from yoga when it comes to practice other sports. I move my body more efficient, more careful, more powerful. I can do sports because of Yoga, which I wouldn't have done without the practice. And the best part of it is to share this wonderful life philosophy with other people. 
My favourite pose is headstand. It's always crazy for me to do, even if I've done it many times. To be upside down needs a lot of self confidence and technical know how. But when I am in this pose, I smile big time. And what is crazy to me: everyone I teach this pose to ends up so happy after it! It is good to have another view on your life for a little while…