ARM BALANCES & INVERSIONS WORKSHOP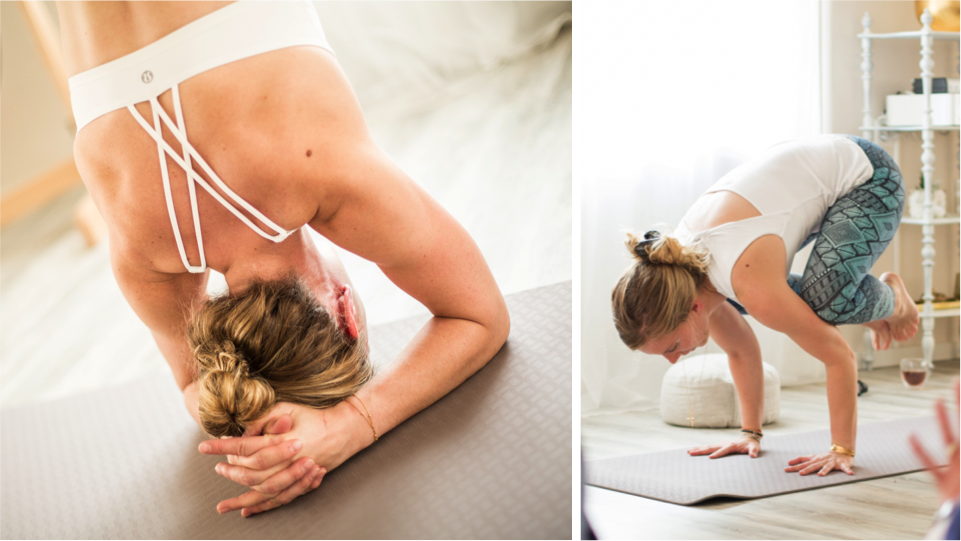 "FINDING FEARLESSNESS IN YOUR HEAD & ON YOUR HANDS"
Yoga arm balances and inversions may feel like the inaccessible poses reserved for professional yoga practitioners – but they aren't all crazy hard! These poses are not only good for strength, body awareness and focus; they are also great at providing some fun challenges for every body.
In this playful workshop we will explore various arm balances and inversions, while learning how to keep our wrists and shoulders healthy by using the strength of our whole body. More than having strong arms and putting all our weight on them, arm balances and inversions are about shifting our weight, engaging other muscle groups and cultivating lightness and focus.
Discover how to fly to crow pose, develop strength to lift up to eight-angle pose, gain the confidence to float up into headstand, understand correct alignment to safely practice shoulderstand and more…
Anne promotes a playful approach of yoga and enjoys encouraging people to explore and experiment. She will teach you the techniques to help you turn your practice upside down in a positive, non-competitive & up-lifting environment while providing adjustments and assists for a safe practice.
This will be an open forum for trying new things, reviewing old ones and facing your fears in a playful way.
All levels are welcome as everyone can approach this at their own pace and comfort.
Come play, learn and have fun!

----------------------------------
Date & Time: Saturday 27th January 2018 // 14:00 - 17:00
Price: CHF 80.-
Location: Bubble Yoga studio // Äusserer Sonnenweg 1 // 9000 St. Gallen
More infos & Registration: hello@bubbleyoga.ch or book online HERE